Extreme weather in the UK means sunshine in February or the occasional thunderstorm. In the US, the weather can be devastating. As I approached New Orleans, Hurricane Harvey was wreaking havoc in Texas.
Site 61 Hostel, New Orleans  
I booked  Site 61  hostel because it was sci-fi themed and I like aliens. I caught the E bus, which goes from the airport, takes you down Tulane Avenue and stops pretty close to the hostel.
I was a little worried the hostel wouldn't be all that fun, but it actually turned out to be one of the best hostels I've ever stayed at.
Site 61's biggest selling point is the people. It's really inclusive of LGBT people, the vibe is great and within half an hour of being there an Australian had offered me some vegetarian food and we all ended up going to a pool party. There is a nice mix of Americans, Australians and Brits.
The hostel also has a TV, the staff arrange nightly activities like pool parties or card games and there was a free breakfast with bagels, cereal and coffee. The staff were great at making sure everyone had a good time and they joined in most of the time as well. 
Site 61 is in a fairly dodgy area: it's a 45-minute walk from the main town (there was a bus but I didn't realise that until afterwards) and along the way, I was followed by a guy in his car who quite clearly thought I was a sex worker. It's near several gas stations where I was again mistaken for a sex worker. The area feels seedy and there are a few characters who stand on the streets and talk to themselves, but even so, I  would definitely recommend this hostel to anyone who wants to meet awesome people and drink all night.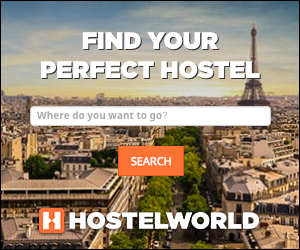 One of the people I met was this girl called E. E was a construction worker and former addict whose accent sounded exactly like Lolly from Orange is the New Black. E had been in prison for heroin a few times and she liked to get into fights. If you heard her saying she wanted to beat someone up and you didn't know her then you may well have wanted to avoid her,   but she was also really funny,  sweet and rather flirty. 
You got the impression she was quite lonely and wanted a stable relationship to focus on, but she just seems to have met the worst women. Her partner was abusive and she was staying at the hostel because she couldn't go home.
The French Quarter
The downtown area is famous for open containers and Bourbon Street, but did you know it also has a tonne of independent art galleries? Literally, every second shop on the French quarter turned out to be a gallery and some of the art on display was truly incredible.
There was this one gallery which used body paints and photography to create the most amazing pictures, and another gallery had a really whimsical theme of street lamps playing instruments.   The art galleries are totally free to visit – although the staff may assume you're looking to spend $3464654 on your 'art collection'.
I was really amazed by the French Quarter. I spent hours wandering around, looking at art and trying on masks, and I really wish I'd had more time to spend in NOLA.
Free The Spice!
The one downside to NOLA is that they are not very vegetarian-friendly. The closest shop to my hostel was this gas station which was great for crisps and booze but pretty bad for anything else.
I was normally too hungover, busy or drunk to look for a bigger shop and I couldn't find any cheap take away places which sold healthy vegetarian food either
My diet ended up consisting of Cheetos, pizza, beer, tequila slushies and one rather waxy apple. Thank God for the amazing Sugar and Spice shop.
Sugar and Spice is a shop just near the top of the French Quarter and it sells a huge variety of spicy dips. What's so great about them is that they let you try the dips for free. They also have tortilla chips for dipping, pretzels, olives, chillies, spicy nuts and more.
I'm not sure how much you're actually allowed to eat, but I must've spent about half an hour circling the tables and grazing.  I  even came back later that very same afternoon for another snack.
Bourbon Street, New Orleans
Bourbon Street is basically just a long street full of bars, clubs and the occasional voodoo shop, but what's good about it is that New Orleans is one of the few places in America where you can actually drink on the streets.
This open container policy means you can walk from bar to bar with a drink in hand and that simple law creates a real street party vibe. There are musicians, living statues, buskers, performers and more. The best part? You can watch them whilst you drink your tequila slushy.
I'm a little embarrassed to admit that I didn't actually go clubbing in NOLA. I did go to a pool party in midtown, but both nights I ended up drinking and chatting to people in the hostel rather than actually going out to party.
I did go to Bourbon Street, but I went at 7 pm on my own and all I did was buy a slice of pizza and a 'Blue Crack' frozen cocktail.
I really enjoyed my day out in NOLA, but I can't really give any nightlife recommendations. All I can say is that even though the frozen cocktails may seem like a rip off (and to be fair mine was) they are really big, they last for ages, and they're not as weak as you'd think.
Travel Plans Are Never Set In Stone
My original plan was to go from New Orleans to Austin, Texas. I had really wanted to visit Texas and I'd planned to spend four days there.
Hurricane Harvey, however, made that impossible. We don't have hurricanes or tornados or earthquakes or any of that stuff in England, so it took a while for me to comprehend how serious it was.
This hurricane drowned people's homes, flooded the streets, destroyed buildings, and it killed people. Hurricane Harvey did a lot of terrible things. Making it impossible for me go to Texas doesn't rank particularly high on the list.
Instead of going to Austin,  I ended up catching the Amtrak to Memphis!   Keep your eyes peeled for the Elvis mobile, vegan utopia and intense Christians.